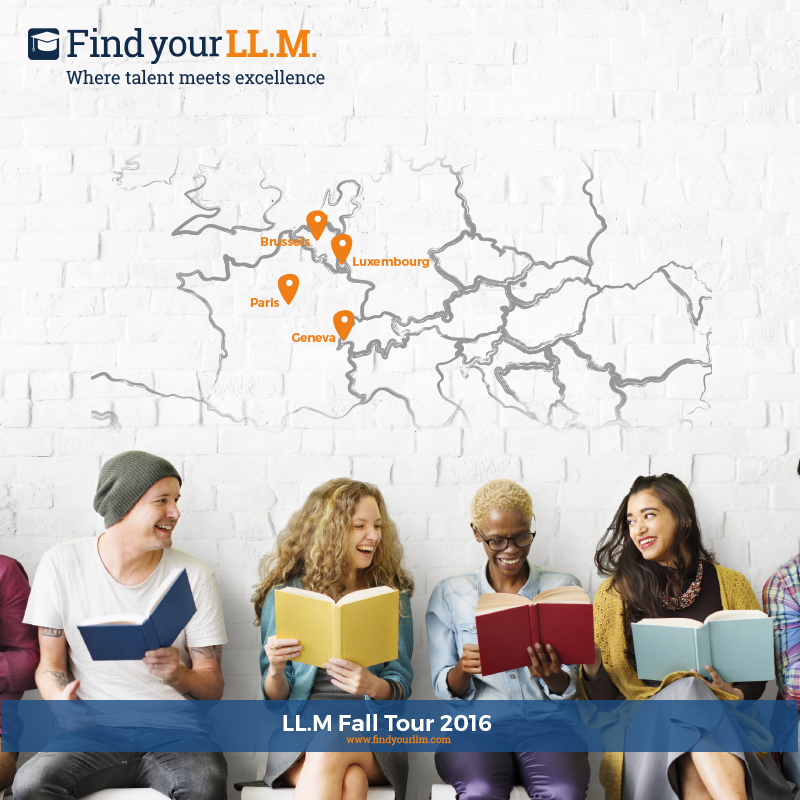 Chères étudiantes, chers étudiants,
L'équipe du LL.M Fall Tour a le plaisir de vous inviter à un événement gratuit et spécialement dédié aux étudiant-es en droit.
Venez à la rencontre d'une dizaine d'universités internationales, autour d'un buffet, qui vous présenteront leurs LL.M. Des cabinets d'avocats seront également présents pour vous recruter.
Le 24 Octobre 2016 de 18h à 21h à l'hôtel Métropole de Genève
De plus, il y aura un atelier coaching pour vos entretiens, des conseils d'orientation et de rédaction pour votre CV.
Vous rencontrerez aussi des anciens élèves, des professeurs, des doyens, des jurys d'admissions, des DRH. Des coupons offrant les frais de candidature seront remis sur place.
N'oubliez surtout pas de vous inscrire ici et cliquer sur attending ici!!!
Parmi les invités, il y aura notamment :
+ Benjamin N. Cardozo School of Law – Yeshiva University (NY)
+ HEAD Law School (Paris)
+ Sorbonne Assas – International Law School (Singapore / Mauritius / France)
+ University of San Diego
+ KOC University
+ Southern Methodist University – SMU Dedman School of Law
+ ATOZ Tax advisory firm
L'AED a le plaisir d'être présente lors de cet événement, alors n'hésitez pas à venir nous voir sur notre stand!